Was welcomed with quite a bang. As well as a drunken redneck in David's backyard on New Year's Eve.
A brief first draft of the account, via my travel-sized moleskine: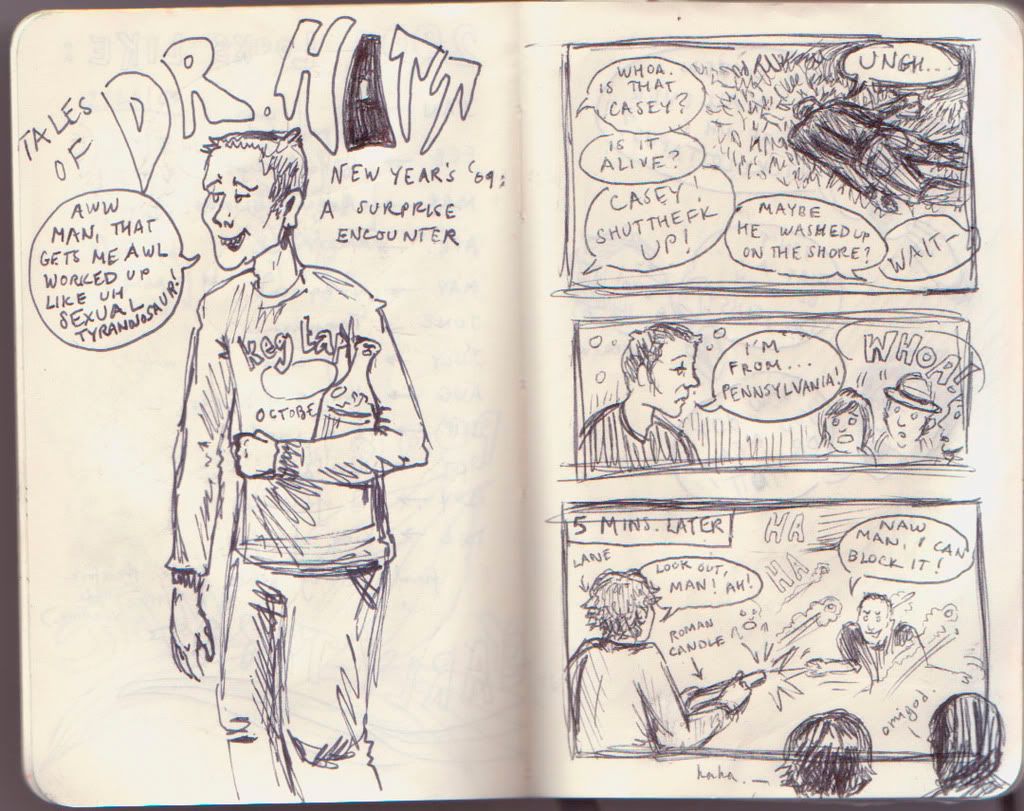 Jason Hott: born 1979 in Pennsylvania. Lives in the boonies of J-Ville. His last name is actually spelled "Hott;" it said so on the birth certificate he happened to have handy in his back pocket.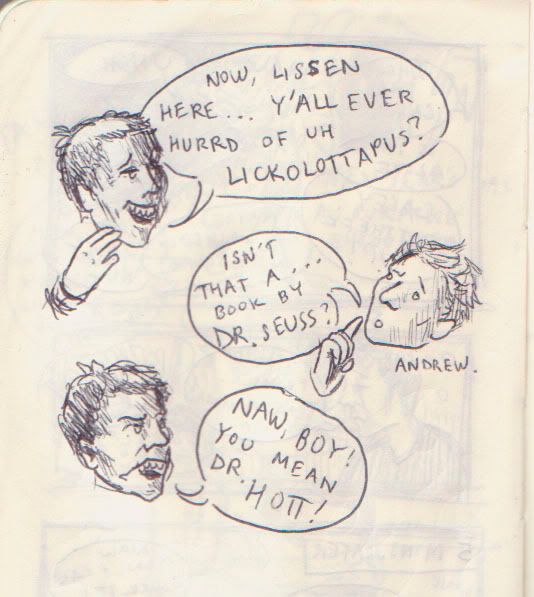 I have to draw more about Jacksonville. It was quite a priceless visit.