This week's running theme on my blog: communism.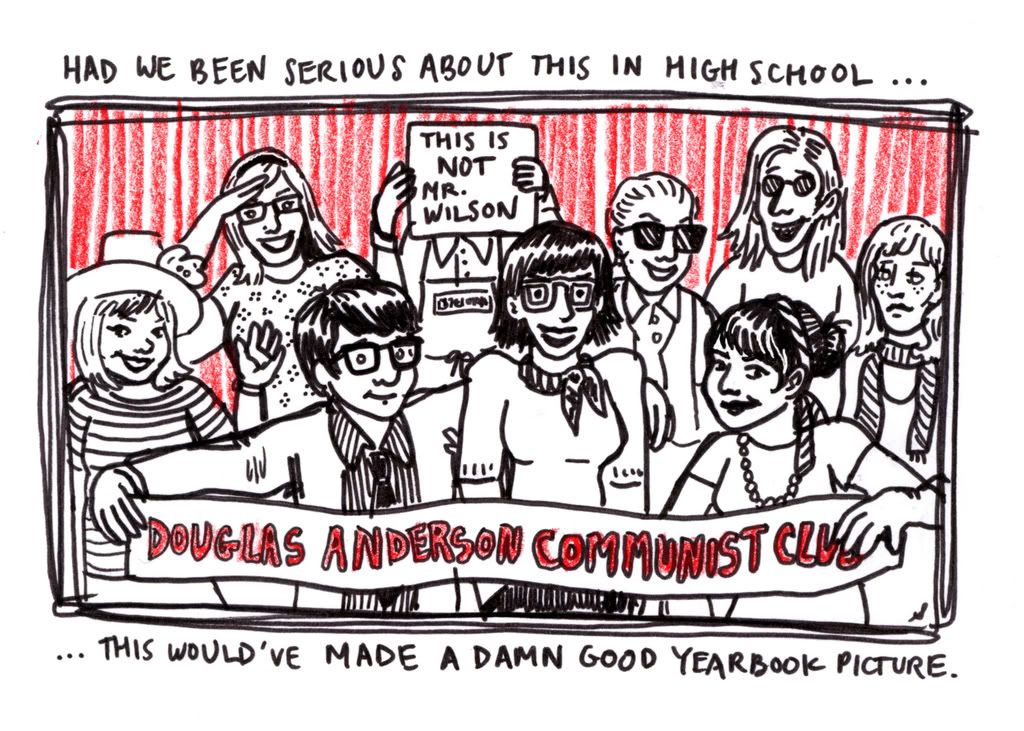 The root of my friends' obsession with commies, runs back to my days at Douglas Anderson School of the Arts. Mr. Wilson's printmaking room, a favorite haven for my friends and I, shortly became a clubhouse for the Communist Club, the unofficial Douglas Anderson chapter of funny-hat-wearing art majors who liked the style of communism. It was a great fashion statement more than it was a political statement; but more than anything else, "commies" was our favorite punchline to every joke. And it still is.
Clockwise, from top: Bailey Romaine Lettuce, Mr. Wilson, Chuck Shuck, Paul Wall, Kelly Pope, myself, Kylie White, Andre Grüber (deported to Venezuela, June 2007), and Christine Miller.
And now, my friend Arlando and I have decided to carry on the legacy through song and synth.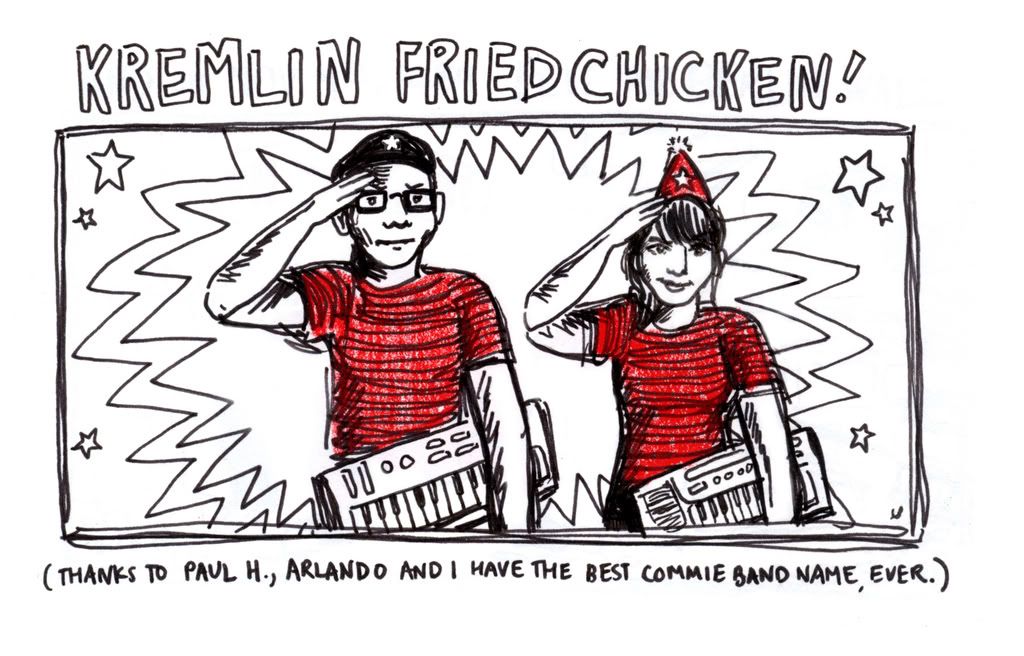 This is a salute to my lovely leftist readers.
There is also more to come in the next couple of days.