"2-4-6-8! No more violence, no more rape!"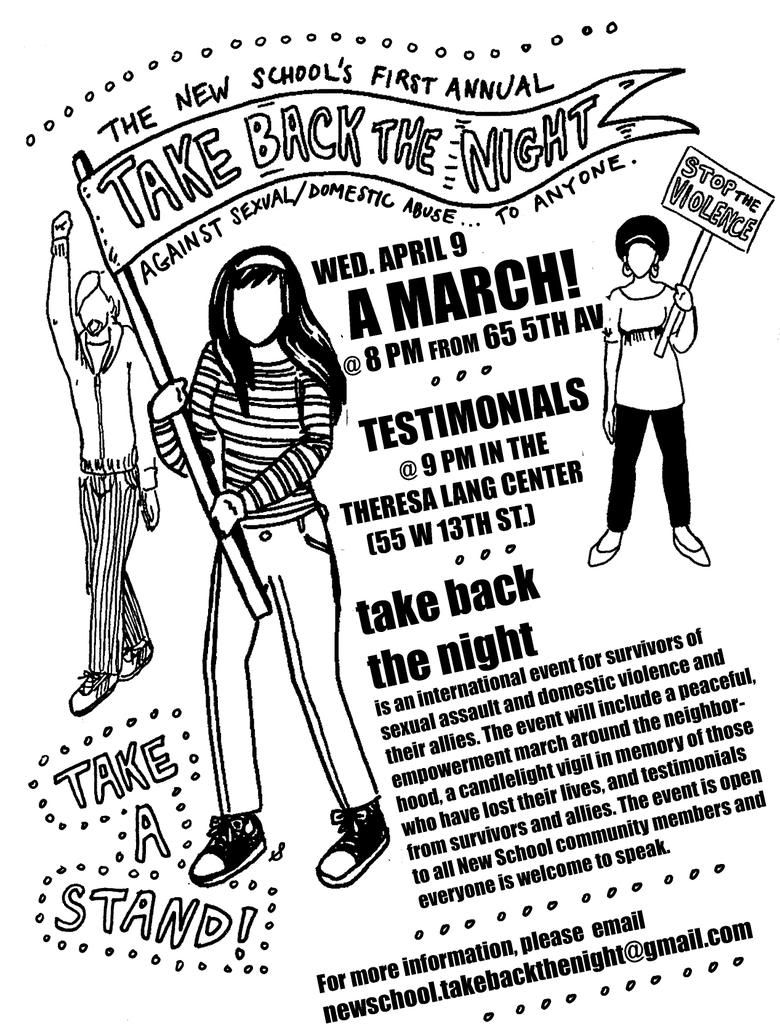 If this ever comes to your college, don't be afraid to try it
I'm so glad I did. However personal when it came to the testimonials--
I was the first to speak... and I feel way more in touch with the school community as a result of it. There was so much energy in that march, and I hope there's a bigger turnout next year.