Lauren R. Weinstein came to substitute in We Cream for Comics class today.
The number of similarities we share in our comics is absolutely hilarious. She even gave me a [signed!] copy of her Girl Stories sample accordion book... Seeing as we both love drawing Morrissey, ahahaha.
My Morrissey: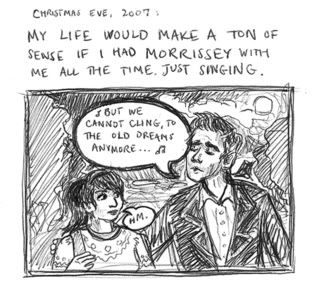 Her Morrissey: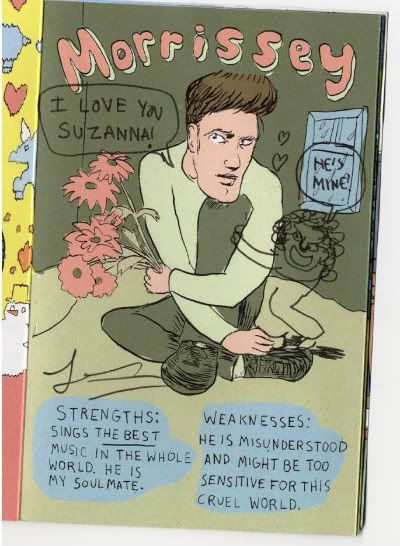 She spelled my name "Suzanna" but I don't care, I'm a sucker for irony as well as I am a sucker for her comics.
(Me = nerdnerdnerdnerd)