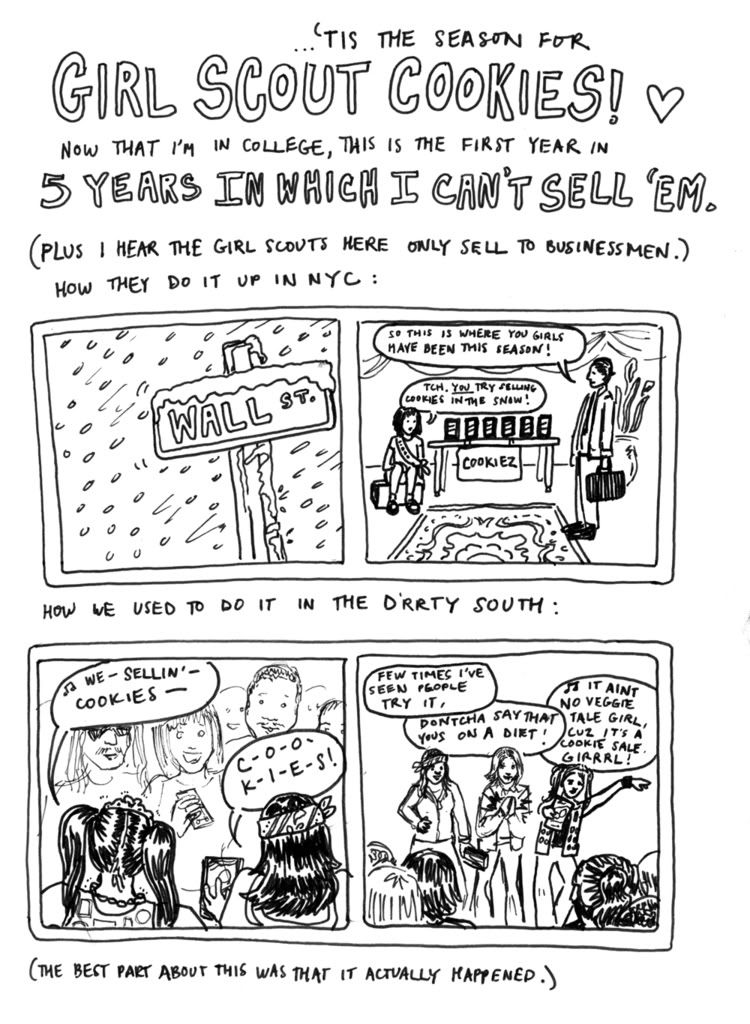 Maybe not in costume. But--
Rare footage of "Cookie Sale Girl"
www.myspace.com/grillscoutz
. "Pimp My Vest" = my first claim to fame.
We were so straight-up gangsta' we pumped a total of $2000 out of the suburbs selling cookies. Can you say bling-bling?
So. this one goes out to my ladies slaving over Samoa sales-- it's a good way to learn your capitalism. Even if it means you have to make a fool of yourself in tin foil grills and bandanas.